Community Dinner Resource Guide
Introducing Slow Food Seattle Community Dinners, a member-driven program to cultivate connection through meaningful conversation around the table.
We've curated some Slow Food themes, program ideas, and conversation tips to create a convivial Community Dinner around your table.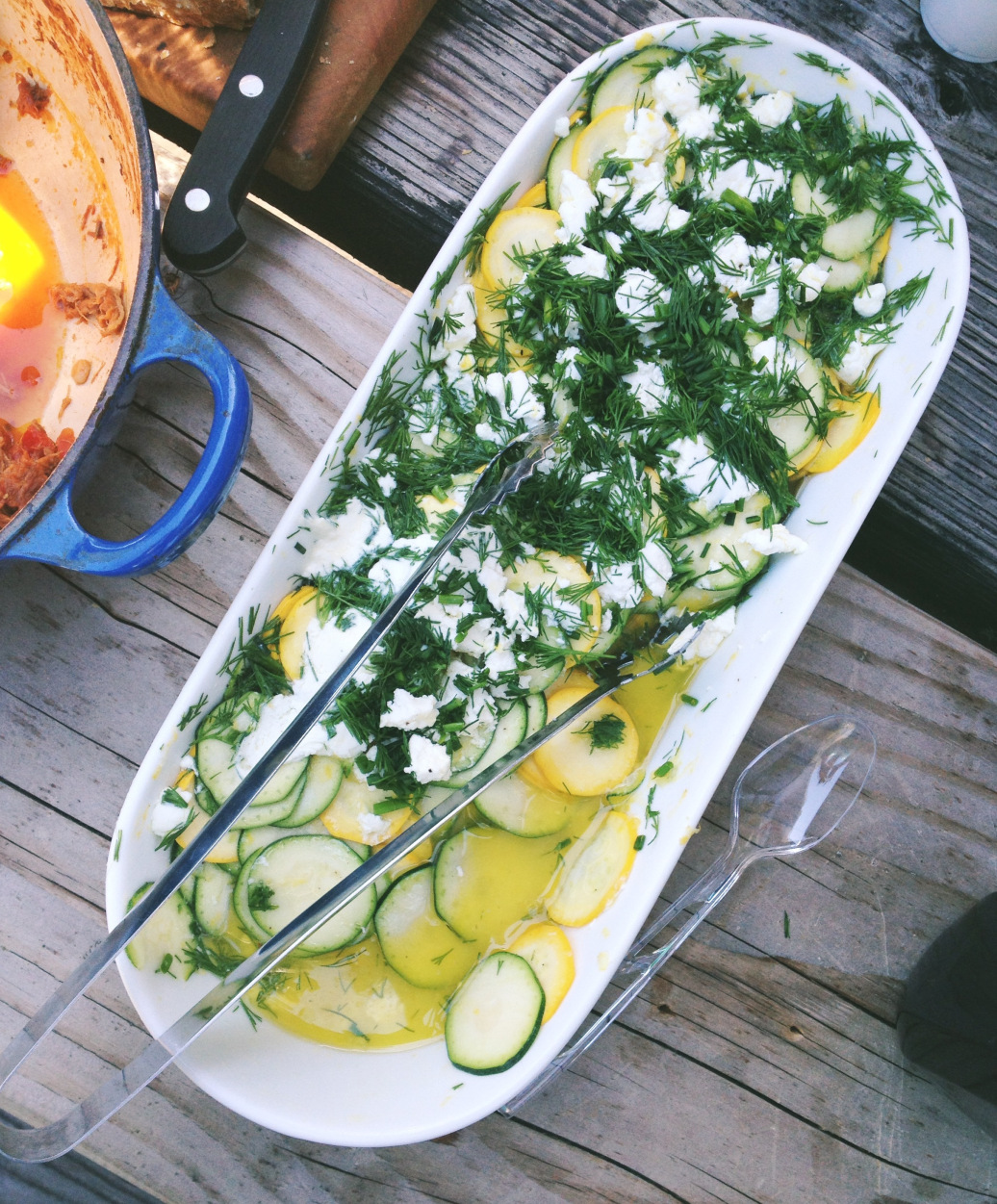 "Food can bring people together in a way nothing else could."
Create a Meaningful Theme
Adding a theme to your dinner can create new conversations among friends and break the ice with new guests. A theme sets the tone for the evening and can help direct many of your planning decisions. Choose a message that speaks to you. Slow Food's mission is to promote food that is good, clean and fair for all, and there no shortage of themes under our large umbrella.
GOOD: Food which is delicious, nutritious, strengthens community and promotes diversity.

CLEAN: Food which protects natural resources and promotes sustainability and biodiversity.

FAIR: Food which respects all laws and supports the dignity of labor from field to fork.

FOR ALL: Food which is accessible to all and celebrates a diversity of cultures and traditions.

Slow Food Programs: Ark of Taste, Slow Gardens, Eat Local Campaign, Plant a Seed Campaign
A Few Ideas for a theme:
Fermented Foods

Zero Waste Movement

Food policy

Local food banks

Healthy food systems

Slow Meat (sustainably raised, humane practices)

Slow Grain (landraces, locally and sustainably grown)

Slow Cheese (artisanal raw milk cheese)

Slow Beer / Cider (naturally and slowly fermented)

Slow Fish (wild, sustainably caught)
Foods from the farmers market

Food from local farms

Meet your local farmer

Seasonal produce from the garden

Urban gardens

Community gardens

Community supported agriculture

Food from a specific region

Culturally relevant foods, plants or dishes

Terra Madre Celebration

Food and beverage tastings (local wine, Slow Beer, local cider)

Foraged foods
Engaging Activity
Planning an activity for the evening can create a more memorable and engaging experience for you and your guests. Here are some ideas:
Cooking Demonstration. Show guests how to make a dish from a diverse culinary tradition. Consider taking the concept one step further and letting guests participate for an engaging, hands-on activity. There are so many good home cooks with knowledge to share, and preventing the disappearance of culinary traditions and food cultures is one of Slow Food's key tenants.

Themed Potlucks. Let your guests participate by making and bringing a dish with a meaningful theme. Create conversation around the themed food by letting everyone introduce their dish and explain why it's meaningful.

Family meal. If you have access to a large space, consider hosting a family-friendly meal. Perhaps there is room in your garden, back yard or a nearby park. Center any activities around all age groups.

Speaker. A brief talk by an interesting person followed by a group discussion can inspire all to learn and share new ideas. If you'd like to host a speaker but don't know anyone personally, reach out to members of the community or Slow Food Seattle for ideas and connections.

Discussion. Rather than a traditional speaker, a strong moderator can engage guests in a lively conversation about an interesting or timely topic. If you aren't comfortable being host and moderator, reach out to members in the community or Slow Food Seattle for ideas and connections.
Conversation cultivates meaningful connection. It's important, but not always easy to facilitate, especially if you are hosting community members you don't yet know well. Here are some articles to help.
10 Tips for Fascinating Table Talk at Your Next Dinner Party
The New York Times / By Rico Gagliano and Brendan Francis Newnam / Nov. 2, 2017
When it comes to dinner parties, the conversation is one thing that can't be set up in advance. But that doesn't mean you can't be prepared. With the holiday season imminent, we asked Rico Gagliano and Brendan Francis Newnam, hosts of the podcast "The Dinner Party Download," for some dos and don'ts on how to spark memorable conversation during your dinner party.
Warm Up the Crowd. Small talk gives guests a chance to get to know one another, and to take one another's measure, before the conversation turns to weightier matters — e.g., sex, the lonely meaninglessness of existence and Trump's latest tweet. It's like stretching before a jog.

Be a Conversation Conduit. Don't leave some guests nodding their heads and pretending they know what's going on. Often, clarification is required. If a guest is mumbling, restate a phrase for people who couldn't hear what was said. If a guest makes an inside joke, go ahead and laugh — and then put it in context for everyone.

Less Talking, More Listening. The sad truth is, no one cares what you have to say; they care about what they have to say. Deep down, people want to feel they've been heard. They will if you let them talk.

Embrace Complicated Topics. We all know what society says we're not supposed to talk about at a dinner party. Religion. Politics. Salaries. And yet these topics should be fair game. What's a dinner party if not a laboratory of ideas, plus permission to eat cheese?

Provocation With Style. Don't worry about dangerous conversational territory. The most memorable conversations are a product of guests who dare to provoke, titillate and argue. The trick is to create a permissive atmosphere with civility and style. The goal, Elaine Stritch once told us, is to be a "ladylike broad": half civilized charmer, half wisecracking bomb-thrower.

Keep Arguments Low-Key. A single conversation will not convince a lifelong liberal that it's O.K. to own an arsenal of assault rifles. The perfect retort will not convince a conservative that we should be taxed to fund performance art. Accept this. It's amazing how much more relaxed a political argument becomes when you understand that you don't have to — and in fact won't — "win."

Personalize Your Politics. Go for empathy when you talk politics. Showing how a political issue affects you intimately is more important than data and statistics. Try leading with a personal story.

The Two W's: What and Why. To ensure that a guest's story becomes truly interesting, just ask two questions over and over: what and why. What exactly happened? What did that feel like? Seek emotional specifics. And then: Why? Why is this anecdote important? This is where the guest's most thoughtful connection to a story lies.

Venture Into the Unconventional. Small talk need not be soporific. Before the dinner party, try to find some recent news items or weird science stories that people most likely haven't heard about. Did you know that music is beneficial to cats undergoing surgery? Or that there is a library in Norway that is amassing 100 never-before-read books that no one can check out for 100 years?

Don't Assume. Asking questions can get a guest to reveal something fascinating about herself. But a quick way to prevent that is to give her possible answers. "Why did you quit law school — was it too boring?" Leave out the guess. A short question is more likely to provoke details.
Cultivating Conversation.
Conversation cultivates meaningful connection. It's important, but not always easy to facilitate, especially if you are hosting community members you don't yet know well. Here are some helpful tips.
Tips from Michael Hyatt
Full Article: https://michaelhyatt.com/how-to-have-better-dinner-conversations
Here are eight ways we create engaging dinner-time conversations. I have found that they work at home, with friends, and even at work.
Consciously seek out conducive environments. In order to have meaningful conversations, you must be able to hear one another.

Have only one conversation at a time. We learned this from Luci Swindoll. We went to her home for dinner one night. As we were sitting down to eat, she graciously said, "I only have one rule, and that is that we have one—and only one—conversation at a time. We can talk about anything you like. I really don't care. But just one conversation." This one rule transformed our dinner conversations.

Ask open-ended questions. As the hosts, Gail and I have a singular goal: we try to ask interesting questions. We try to make these questions open-ended, so that people must elaborate and give us some insight into them as a person. For example,

What is the best book you have read in the last 12 months and why?

What is the most important lesson you learned from your father?

When is your very favorite thing about your spouse?

If you could spend a day with anyone on the planet, who would it be?

What it is like to be your friend? or to be married to you?

Looking back over your life, what would you describe as your proudest moment?

Ask a second question. The most interesting conversations come after the initial answer. It takes extraordinary discipline to refrain from answering your own question and, instead, ask a second question. Yet this is where the deepest conversations occur. I like to ask questions like these as follow-up questions:

How did it feel when that happened?

Can you elaborate on that?

Why do you think that is important to you?

Do you think you would have answered the same way five years ago?

What emotion do you feel when you describe that?

Draw out those who are reticent to speak. In any group, there are people who are naturally talkers and those who are content to listen. I try to draw out the latter. As the saying goes, "Still waters run deep." Sometimes your best contributions come from those who won't answer unless you ask. I simply say, "[Name], what do you think about that?"

Pay attention to people's physical needs. When we have guests in our home, I am constantly scanning the table to see who needs drink refills or who might like a second helping. I don't want my guests to think about these things, so the conversation can be the primary focus. This requires that you see yourself as a facilitator and a servant.

Do more listening than talking. You must cultivate self-awareness before you can get good at this. You must be aware of the rhythm inherent in any conversation. How much are they talking? How much are you talking? Focusing on asking questions is the key. If you do this well, you will find yourself talking less and listening more.

Affirm people, even if you disagree with them. I am actually more interested in people I disagree with. I think this is because I have the potential of learning something new. I am intrigued by the fact that they hold a view different than my own. As a result, I try to "see" what they see and experience life from their perspective. Even when I disagree, I find myself saying, "That is fascinating. How did you come to that conclusion?" or "Wow. Can you elaborate?
Volunteer
To volunteer to host a Slow Food Community Dinner with us, please submit our online form. We can't wait to hear from you!