Presidia
Slow Food organizes and funds projects to assist groups of small-scale artisans to protect unique and endangered foods, traditional methods, and/or ecosystems from extinction.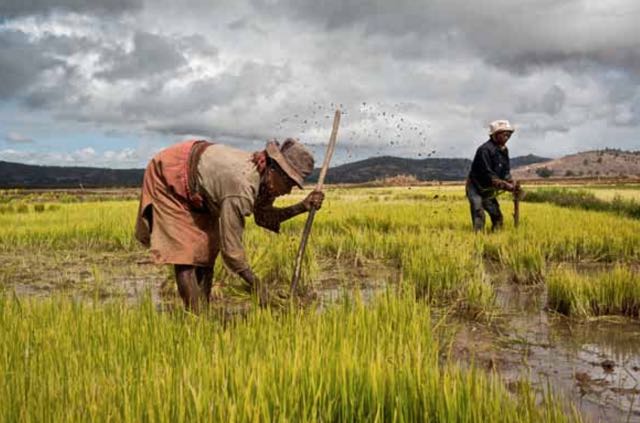 Slow Food Presidia (plural) / Presidium (singular): Projects that guard and defend the natural, biodiverse food world.
Active since 1999, the Presidia is coordinated by the Slow Food Foundation for Biodiversity, which organizes and funds projects that defend our world's heritage of agricultural biodiversity and gastronomic traditions. Our goal is to guarantee a viable future for traditional foods by stabilizing production techniques, establishing stringent production standards, and promoting local consumption. We believe that if unique, traditional and endangered foods can have an economic impact, they can be saved from extinction.
While the Ark of Taste is a catalog of products in risk of extinction, the Presidia are projects in which Slow Food works with groups of small-scale producers to develop concrete initiatives to resolve difficulties they face. Sometimes it takes just a little to save an artisan food: uniting isolated producers, connecting them with alternative markets, and promoting their product (events, media, alliances) to conscientious consumers. Other times, when the production of an artisan food is closer to the brink of extinction, it takes more time, effort and funding. Each local project works in different ways, but the goal remains the same.
The Makah Ozette Potato -- Slow Food Seattle's Presidium Project
The Makah Ozette potato was boarded to the Ark of Taste catalog in September 2005, and a presidium application was submitted in November 2006. Slow Food Seattle worked in partnership with the Makah Nation, Full Circle Farm, Pure Potato, the USDA Agricultural Research Station in Prosser, WA, and the Seattle chapter of the Chefs Collaborative.
In the early development of this project, Slow Food Seattle developed a plan and used a portion of its treasury to purchase five hundred pounds of certified seed potato. One hundred pounds of the seed was sold to home gardeners and 400 pounds were sold to farmers interested in growing the crop. In the fall of 2006, the growers sold the first crop to the fresh market in the greater Seattle area. Slow Food Seattle received enough potatoes to sell to cover the cost of their initial investment and to mount a public relations campaign that produced considerable press and demand for the Makah Ozette. In addition, nine local chefs featured the potato on their fall menus.
This unique potato became an official presidia project in 2008. Due to all the presidium's promotional efforts, the Makah Ozette potato seed is now in high demand, and the presidium remains focused on increasing seed production to bring more seed to market.